The combination of baking soda and lemon juice has quite a number of health benefits, including the ability to detoxify the body, protect the skin, heal the liver, balance pH levels, improve digestion, boost the immune system, aid heart health, and prevent chronic disease, it's even rumored to prevent and cure cancer.
When these two elements are combined, they have an impressive impact on your overall health. To begin with, the juice of a freshly squeezed lemon (Citrus limon) is high in vitamin C and other antioxidants and is closely linked to immune system health and diuretic effects on the body. 
Lemons contain high concentrations of minerals and vitamins, Baking soda, on the other hand, is the common name for sodium bicarbonate, which is technically considered a medicine, despite its many culinary applications.
Benefits of Baking Soda and Lemon Juice
The many benefits of drinking baking soda and lemon juice include:
Better metabolic function
Skin Care
Weight Loss
Cleansing Properties
Dental Care
Improved Digestion
More balanced pH levels
A healthier gut
Lower risk of chronic disease
Improved heart health
A stronger immune system
Recipe: Baking Soda & Lemon Juice Drink
Add a teaspoon of baking soda and the juice from half a lemon to a glass of mineral water.
For best effects, be sure to drink this on an empty stomach- in the morning. If it gets mixed up with a 

digesting

 meal, it won't be able to work as quickly on the body, and won't be as effective.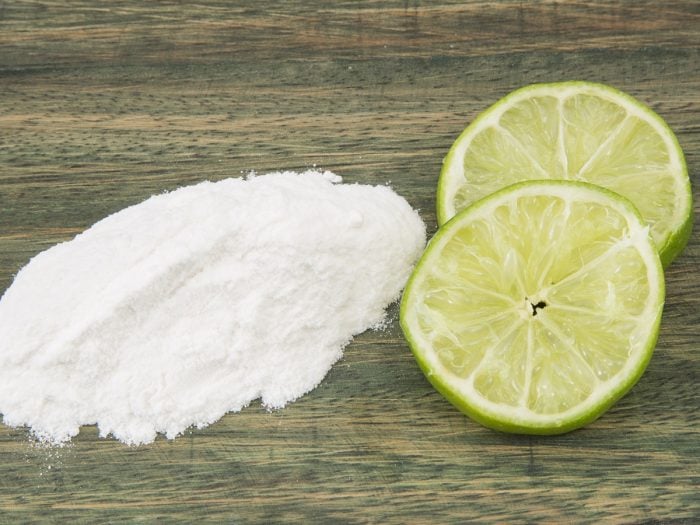 However, it is important to speak to your doctor or a medical professional before adding baking soda to your health regimen.